Innovation and Simplicity
We are a team passionate and dedicated to creating innovative technological solutions that emphasize simplicity and ease of use. Our primary goal is to simplify and enhance the lives of property managers by offering them powerful and intuitive tools.
At TheGoodRegister, we firmly believe that technology should be accessible to all, and that's why we put our expertise and talent at the service of the real estate industry. We understand the unique challenges property managers face daily, which is why we strive to develop tailored solutions that meet their specific needs.
Our approach is based on continuous innovation and the pursuit of new ways to simplify complex processes. Thanks to our passion for technology and our commitment to excellence, we create solutions that transform property management into a seamless and enjoyable experience.
TheGoodRegister's team consists of talented experts from various fields of technology, design, and property management. Our close collaboration and diverse expertise allow us to develop products that integrate the best practices and the latest industry advancements.
We are proud to contribute to our clients' success by offering solutions that optimize their operational efficiency, strengthen their decision-making, and simplify their daily tasks. Join us in our quest to reinvent property management through technology, all while placing simplicity and ease of use at the heart of everything we do.
Did you know that this platform also has other names? Let us explain:
LeBonRegistre: This is our main name, the one we use to refer to our platform in French. It represents our commitment to providing you with a quality and trustworthy service.
TheGoodRegister: This is simply the English translation of "LeBonRegistre". We chose this name to make ourselves known to English speakers and to extend our service to a wider audience.
TGR: These three letters are the abbreviation of "TheGoodRegister". It's a shorthand we use to simplify communication and make our brand more accessible and easy to remember.
No matter how you choose to call us, we are always the same, ready to serve you with the same dedication and reliability.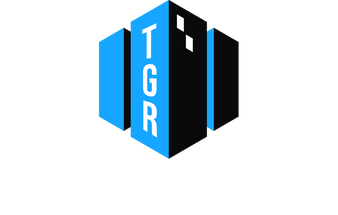 Our Story
We are, above all, a Quebec-based company. Since our foundation in 2016, we have worked tirelessly to innovate in the real estate management sector. Following two years of intensive development, we launched an easy-to-use solution, perfectly tailored to the needs of property managers. Having earned the trust of professionals in Quebec, we are now on the path to global expansion. Our technology simplifies daily tasks, supports strategic decisions, and redefines the future of the real estate industry.
What sets us apart
Thanks to our SaaS model, we benefit from unprecedented responsiveness while developing our proprietary system.
Our infrastructure is entirely cloud-based through AMAZON AWS.
We perceive each building as a living and dynamic ecosystem.
Our platform directly integrates advanced technologies such as sensors, probes, NFC, and LoRa IoT
Our Values
Simplicity in action, integrity in our commitments, and uncompromising excellence
Simplicity Above All
Simplify to achieve greater success
Commitment To Our Promises
Upholding our promises with integrity
Quality At All Times
Uncompromising excellence at every moment
Our Mission
At TGR, our mission is clear-cut: we are here to enable you to manage every facet of your real estate properties while providing optimal service to your tenants. How do we achieve this? By providing you with tools of exemplary simplicity, designed to make your job easier, and by maintaining a close connection with your teams to support you at every stage of your business operations.
We firmly believe that property management shouldn't be complex, but rather, smooth and efficient. That's why we've designed our solutions to be as straightforward as they are powerful, allowing you to focus on what truly matters: delivering a quality experience to your occupants while maximizing the value of your assets.
Our intuitive tools are crafted to seamlessly integrate into your existing processes, saving you unnecessary hassles. Furthermore, our team remains by your side, ready to answer your questions, provide technical support, and collaborate closely with your teams to help you meet your operational objectives.
We are committed to delivering technology that simplifies your tasks, strengthens your relationships with your occupants, and frees up your time for higher value-added activities. Your success is our success, and we are thrilled to be part of your journey toward more effective and more humane property management.
Our Team
Michel Levac
President
Sarah Jane Larouche
Managing Director
Simon Gauthier
Director of Technology
You also have our dedicated accounting team and our group of module development experts at your disposal
Nothing great was ever achieved without enthusiasm.
– Ralph Waldo Emerson